Belltron's retailers widen their horizons
Date: July 07, 2015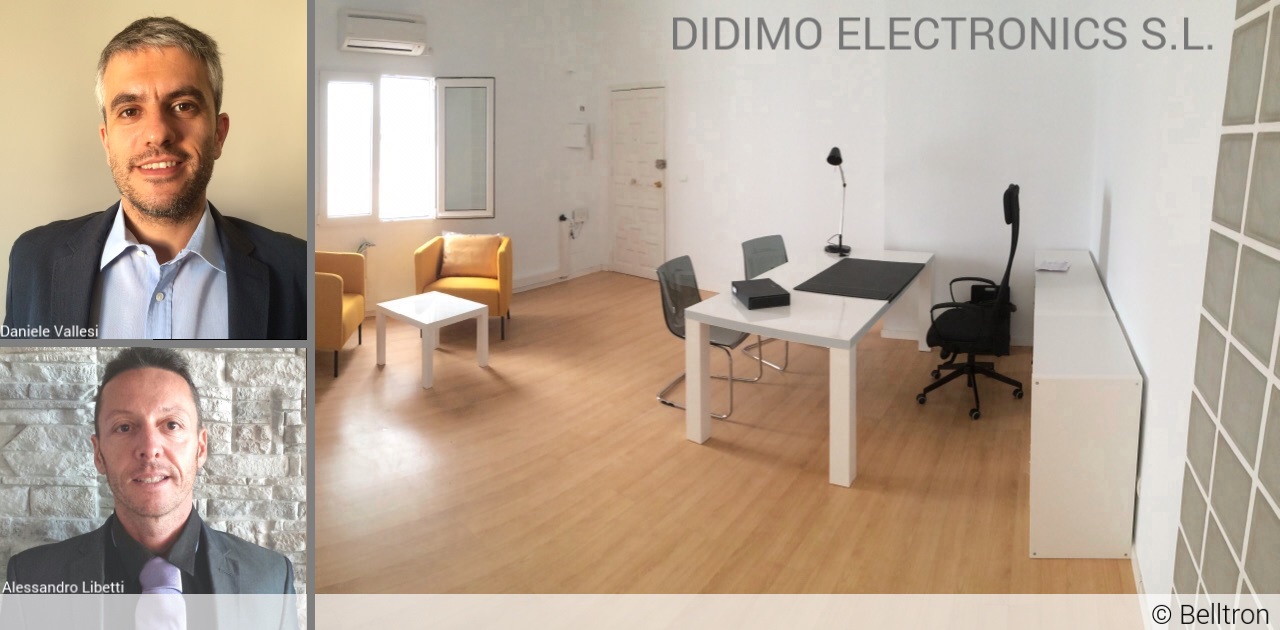 Belltron strengthens its presence in the Latin world by expanding its retailer's horizons: A new exclusive retailer is now available in the heart of Madrid.  Daniel Vallesi and Alessandro Libetti have come together to establish the DIDIMO ELECTRONICS SL , a new Spanish company that will serve not only the Iberian Peninsula but the entire Latin American market exclusively distributing Belltron products. We are pleased to announce this new partnership and to have Daniel as part of our specialized team. Our best wishes go to both Daniele and Alessandro for a successful adventure together!
Introducing Daniel Vallesi
Daniel has a degree in Engineering from the Polytechnic University in Milan and has lived and worked in Madrid for the past eight years. He has worked for important companies such as IBM, NICOMED and TAKEDA and is now ready to embark in this new business project. Among his most outstanding qualities is his accommodating and flexible approach to the South American settings and people. An ideal component to include in the Belltron team. His discreet, friendly and valuable personality make him a person that Belltron can securely rely upon when it comes to entrusting the reputation of its trade mark.
Introducing Alessandro Libetti
Alessandro is graduated at the University of Bologna with a degree in Political Science. He lives in Italy and has worked for Belltron for the past 12 years, initially working as an authorized dealer for the Abruzzo region  and then as a sales manager. His years of experience as a dealer and his exceptional  knowledge of the products along with his professionalism and passion towards his work have made him one of the leaders at Belltron.
Categorie