Date: December 09, 2014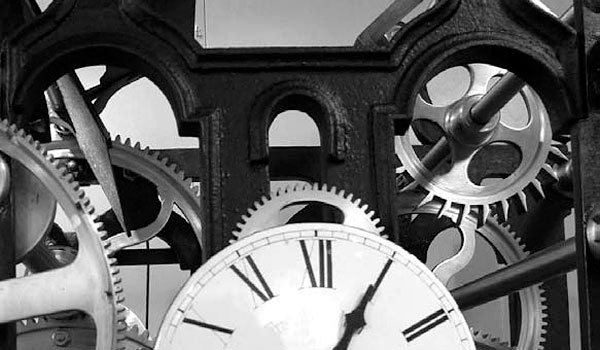 Big changes start with a tiny step in the right direction. The latest Belltron innovation is currently being patented. We're referring to a gear system for clocks which can guarantee that the tower clocks will always be in perfect synchronism with the standard time with no more need for maintenance when it comes to adjusting and setting the time.
Great classics and imagination come together for the new project created by the staff at Belltron.
A mechanical clock is equipped with a single gear that allows the axis of the minute hand to rotate and to rotate the hour hand according to the traditional mechanical systems.
Belltron has designed an additional gear piece with an axis for moving the hour hand. Therefore, there will be two axis: one for the advancement of the minute hand and another for the advancement of the hour hand.
The high precision digital encoders, with an integrated DSP, detect and control the position of the hour and minute hands constantly. As a result, the clock hands will be perfectly synchronized with the corresponding synchro time control whether it being satellite, DCF, NTP, or any other).
All clocks can be equipped with the new Belltron gear system. A clear sign that will change the history of time control in every town.