Belltron microphone sensors
Date: August 08, 2014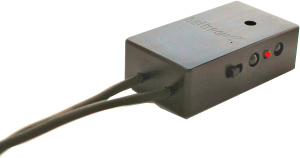 Belltron offers its services as a construction company for the design, manufacture, installation, maintenance, professional speedy management of audio systems for places of worship.
A church is the home of the spiritual world and it becomes a starting place for the regeneration of the soul especially when the environment has a relaxing acoustic atmosphere which allows one to concentrate. The place of worship is where the devoted can easily approach and feel the Word proclaimed. Concentration must be respected at the utmost without creating disturbances such as rumbles, hissing sounds and distortions during the celebration of mass and other religious ceremonies.

This is why Belltron was driven by the need to add to its production line another very useful accessory to generate and convey a clear and sound message to the congregation. The Belltron microphone sensor allows automatic activation of the microphone only in the presence of the speaker. As soon as someone  approaches the microphone sensor, the microphone close to the person is activated and automatically shuts off all the others. In this way you can avoid the problem of voices overlapping or annoying hissing sounds. The microphone sensor can be supplied with a base for assembling the device to any surface or a fixture to attach it to a microphone stand.

The company can be contacted directly where no authorized dealers are available.
For more information call at +39 0861 753521 or visit the website at http://www.belltron.com/contatti.php
Once you have completed the format will be contacted within 24 hours.
Bear in mind our summer holiday closing period from the 11/08/2014 to 24/08/2014.