Belltron orthodox bell system in Belarus
Date: October 14, 2019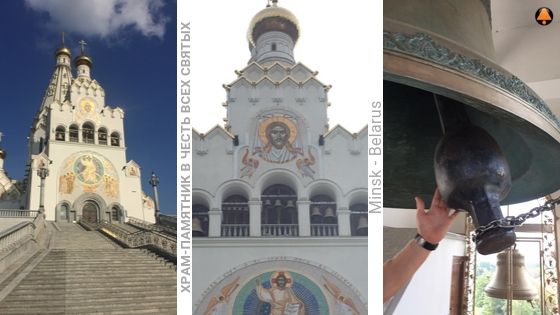 The church of Храм-ПамятниквчестьВсехСвятых is a mixture of colours, gold, splendour, paintings and sacred images which vigorously celebrate the path of the Orthodox Christian people. Since the end of August, Belltron has become an integral part of it, giving life to the stationary architectural style through sounds that blend in perfect synergy with the beauty of the place.
The Belltron bell system consists of a digital bell system and a kit made up of sixteen rotating motor systems that move the bells on the façade of the Orthodox church in a totally different way from the traditional Italian Christian method.
The sixteen rotating motors have different size and power depending on the weight of each of the bells they need to manage. A special feature of the bell system in Orthodox churches created by Belltron is the timed movement of the bells through the ropes tied to the clappers that are pulled by the motors. The above feature has been able to be realized as Belltron is a manufacturing company and can create specific electronic devices to perfectly suit the customer's needs.
The motors are managed and synchronized inside the bell sounds programming section of the electronic control panel specifically designed for the management of orthodox bell motors. The DMC-3800 Belltron digital bell system can time control the bell sounds, enable or disable the programmed bells, adjust the beat of the clock, quick play special bell sounds and enable many other services such as : switching on lights and heating, opening doors and gates, turning on alarm systems. The bells can be controlled and programmed via PC, Tablet, Smartphone.
In addition to the above installation, the Memory of All Saints Church in Minsk has decided to  install the Belltron-Cloud system which allows  remote monitoring and programming as well as  assistance and software updates for the digital bell system.