CLOCK HAND GEAR CONTROL SYSTEM IN LEOPOLI
Date: January 24, 2020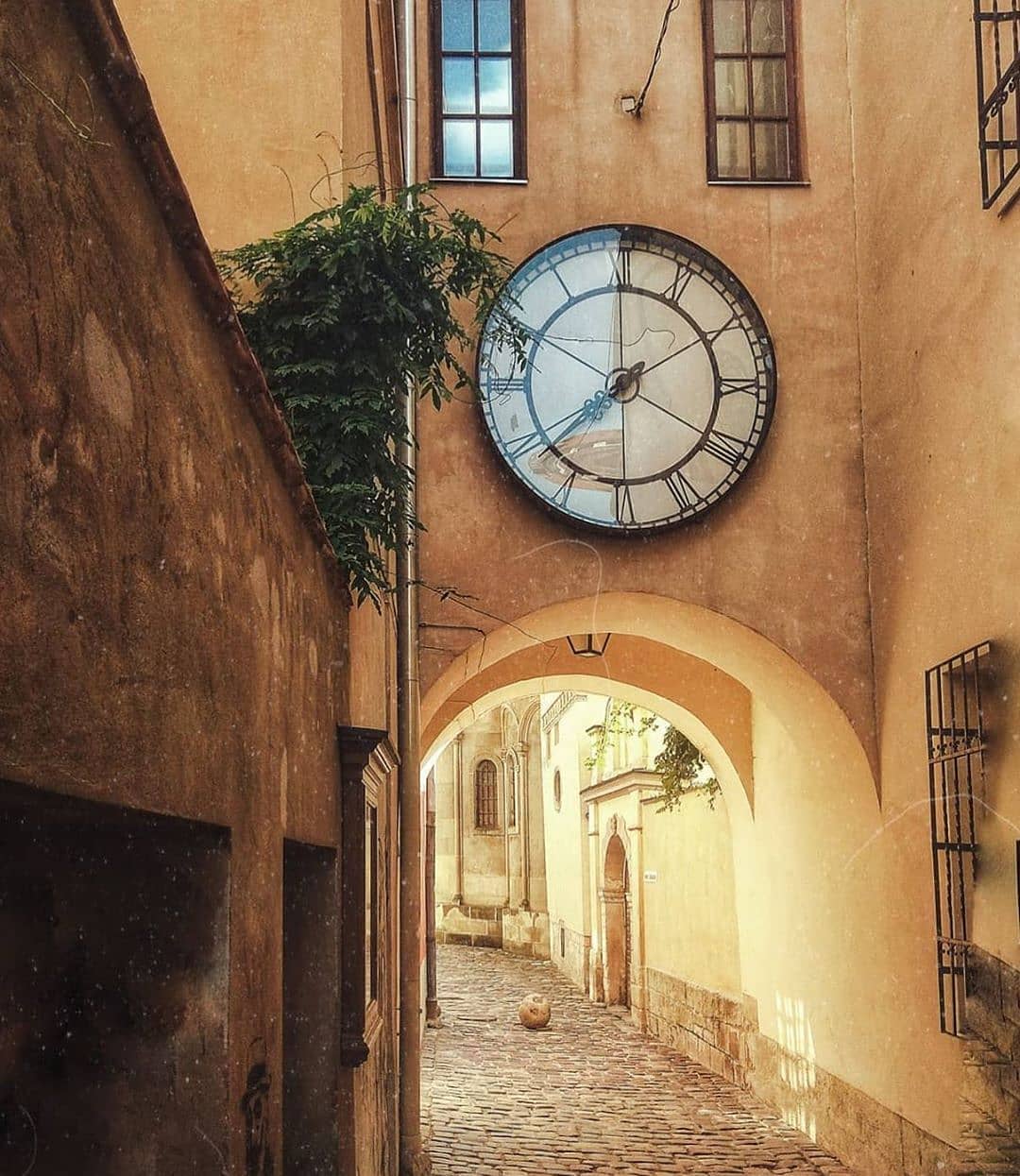 Last October a specially made clock hand gear control system was made and installed by Belltron. The system was to run a counter-clockwise clock situated in a central street in Lviv (Львів in Ukrainian).
Lviv is a city located in western Ukraine, home to the country's major cultural centres. Since 1998 it has been included in the list of UNESCO World Heritage Sites for its historic centre. Traces of Polish and Austro-Hungarian domination are evident in the architecture of the city, which unites Central and Eastern European styles with Italian and German ones.
When using the innovative clock hand gear control system made by Belltron it is literally impossible for the mechanical movement of the clock hands to differ from the real time. This is thanks to the fact that special digital devices monitor, compare and synchronize the position of the clock hands to the second, guaranteeing absolute precision for life. This patented system is totally different compared to all the other electromechanical gears available up to now in use.
Maintenance free
Maintenance is totally eliminated thanks to the automatic clock resetting every 20 thousandths of a second. In the event of a blackout, for either a short or long period of time, once the power returns, the system instantly reads and resets the position of the clock hands. The hands synchronize to the correct time instantly without having to carry out any calculations.