THE IMPORTANCE OF HAVING A GOOD AUDIO SYSTEM
Date: January 15, 2019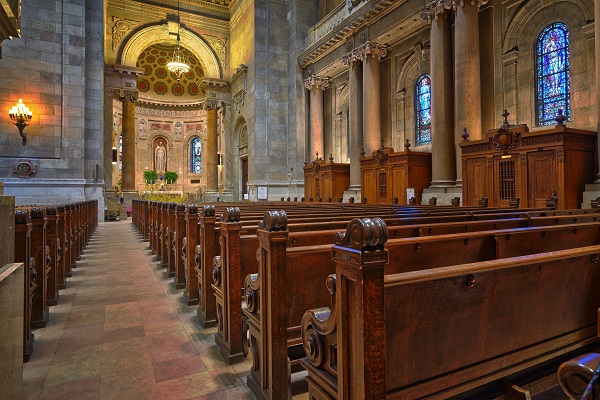 The primary function of the clergy is to preach the word of God and make it clearly understood. To do this, not only is a touching homily required, but having an appropriate control system to transmit the message right to the hearts and ears of the congregation is useful. Often, in fact, the words pronounced from the pulpit are lost in rumbles and disturbing feedbacks that distract the attention of the faithful.
To avoid this happening, Belltron has designed a specific and custom made system to suit all architectural structures, whether they are modern or old structures, whether they are large or small, whether they are full congregations as in the festive periods of the year or less crowded during ordinary times. Belltron's audio systems cover every corner of the church so that no word or sound remains unheard. Using the appropriate adjustments on the systems, different equalizing ranges can be recorded and selected, even using a remote control.
Choosing a Belltron audio system is an opportunity for the parish to interact with all the faithful in a clear way, without having disturbing rumblings or rustling sounds.
A Belltron audio system consists of the following products:
Amplified mixers of the BPA-246 and BPA-219 series
CA-65 and GL series speakers
MB-FAL Gooseneck microphones for the pulpit and altars.
For more technical information about our products, please consult the following link
➡http://www.belltron.com/it/prodotti/sistemi-audio