The "voice of God" chimes in Bari
Date: May 02, 2017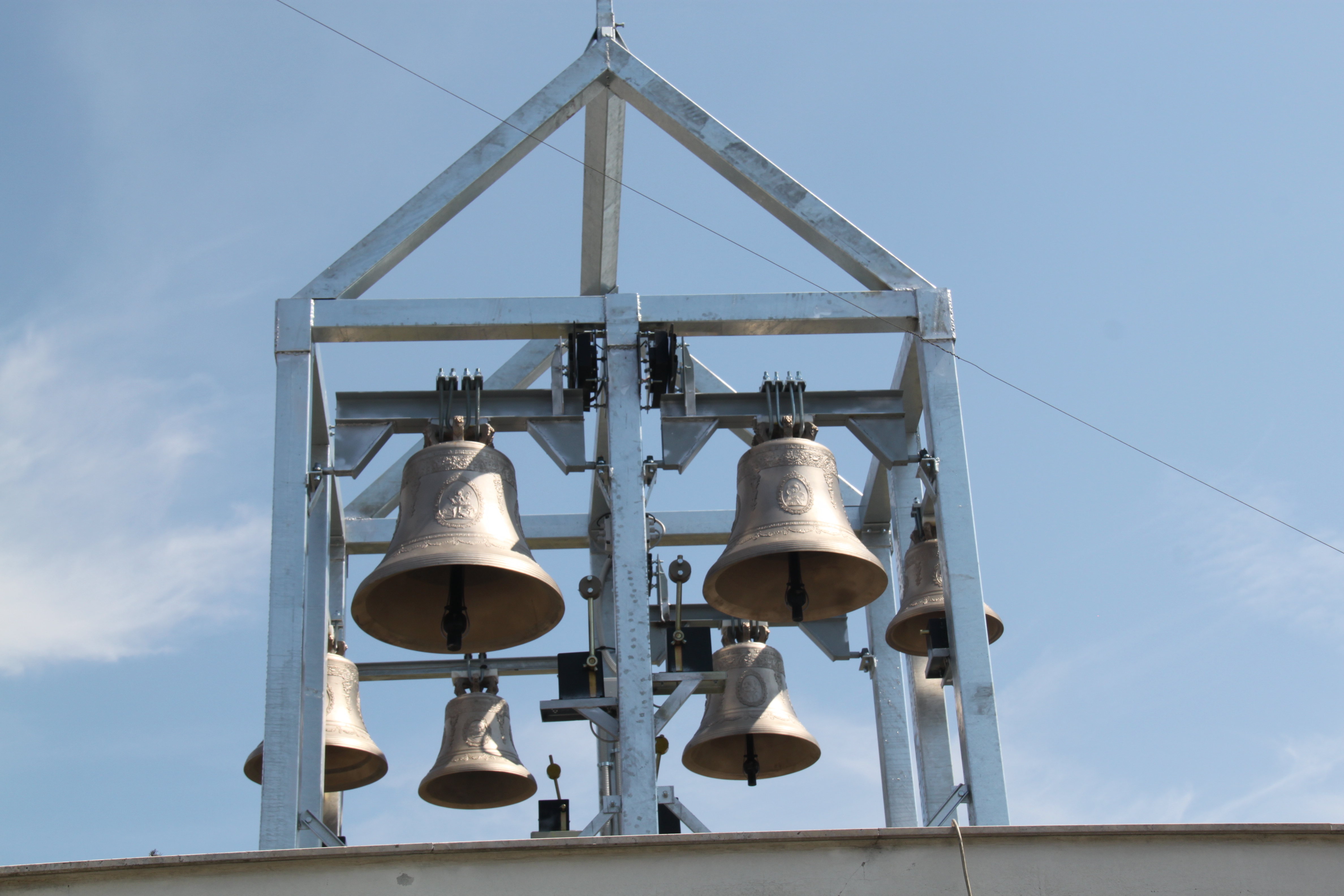 The people of a town called Carbonara which is an important district of Bari, lived moments of great joy on Palm Sunday this year by celebrating the blessing of the newly installed bells in their church.
Father Alfonso, the parish priest of the Church of St. Anthony of Padova, very enthusiastically says:
"They are absolutely wonderful bells which come from an ancient bell foundry. It's difficult not to be moved by the sweetness and the beauty that comes from God. The bells are the "voice of God" ... a gift for us who are attentive to the poor and the most fragile. "
A few months ago Father Alfonso contacted Belltron and contracted them to install an audio system inside the church. He then decided to contact them again regarding the purchase of some real bells. The supporting castle structure for the bells was designed and built internally at the Belltron factory. The three largest bells are run by three linear motors, whilst all six bells are fitted with external hammers for bell strikes and performing melodies. The whole system is managed by the Belltron GM-870 cast bell controller, which is connected to the network in order to allow remote control of remote programming by means of a Tablet, Smartphone or PC.
It was a great experience for our staff: to be able to express ourselves autonomously and to support a community to achieve its the dreams.