Date: March 23, 2016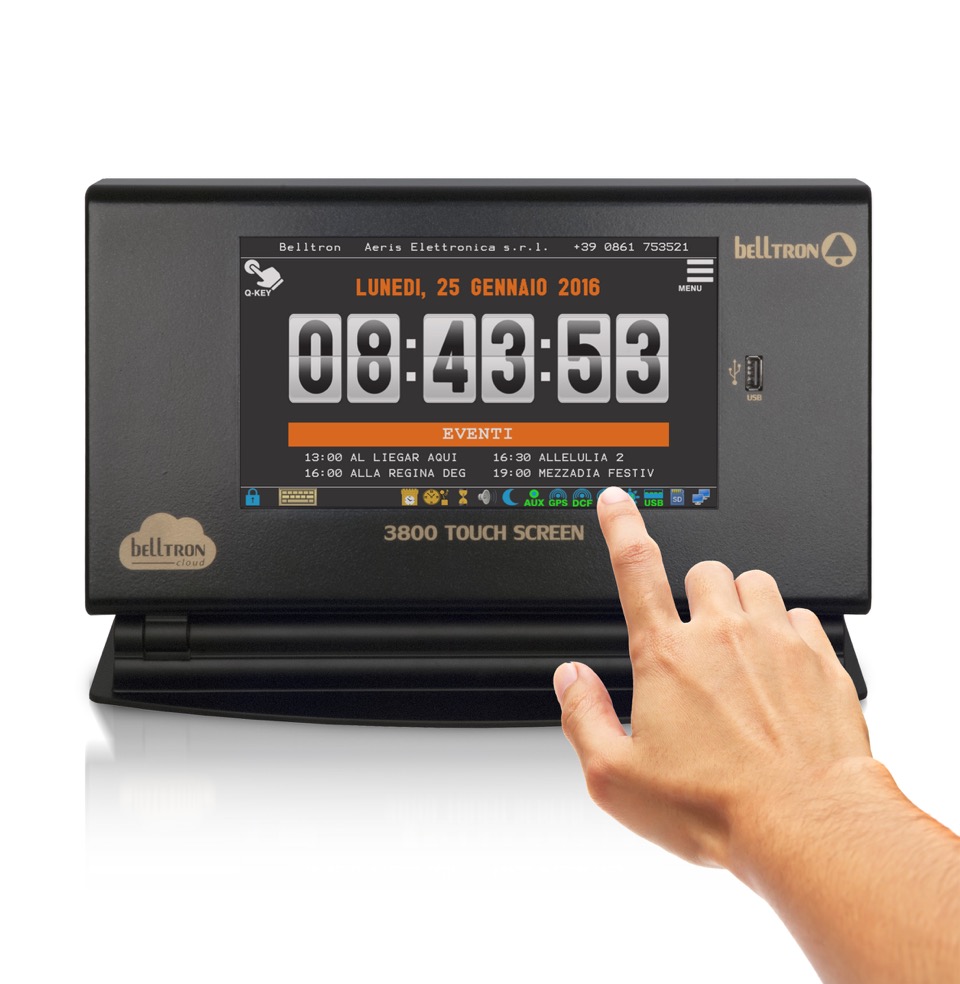 The "touch" technology has arrived in conjunction with the latest generation of digital carillons.
The Power of Touch Technology at Your Fingertips is now applied to obtain the utmost performance in the electronic field for churches.
Forget the keypad, the large touch screen allows you to interact with the device smooth and easily. The designer of the new Belltron product 3800TS tells us:
<< It is important for us to ensure that our customers all over the world are aware that Belltron devices are truly upfront when it comes to the development of technologies in the  ecclesiastical field (and not only). As designers and manufacturers of technology for churches it is our duty to insist that such technology be the best possible, meaning that we know how to equally balance technical requirements and design.>>
The touch screen interface enhances the numerous functions of the device allowing a clear view of all the settings. The addition of a dedicated simplified final user page allows direct access to easy use of 3800TS.