WATCH OR FOLLOW ANY CHURCH FUNCTION OR EVENT IN STREAMING
Date: May 07, 2021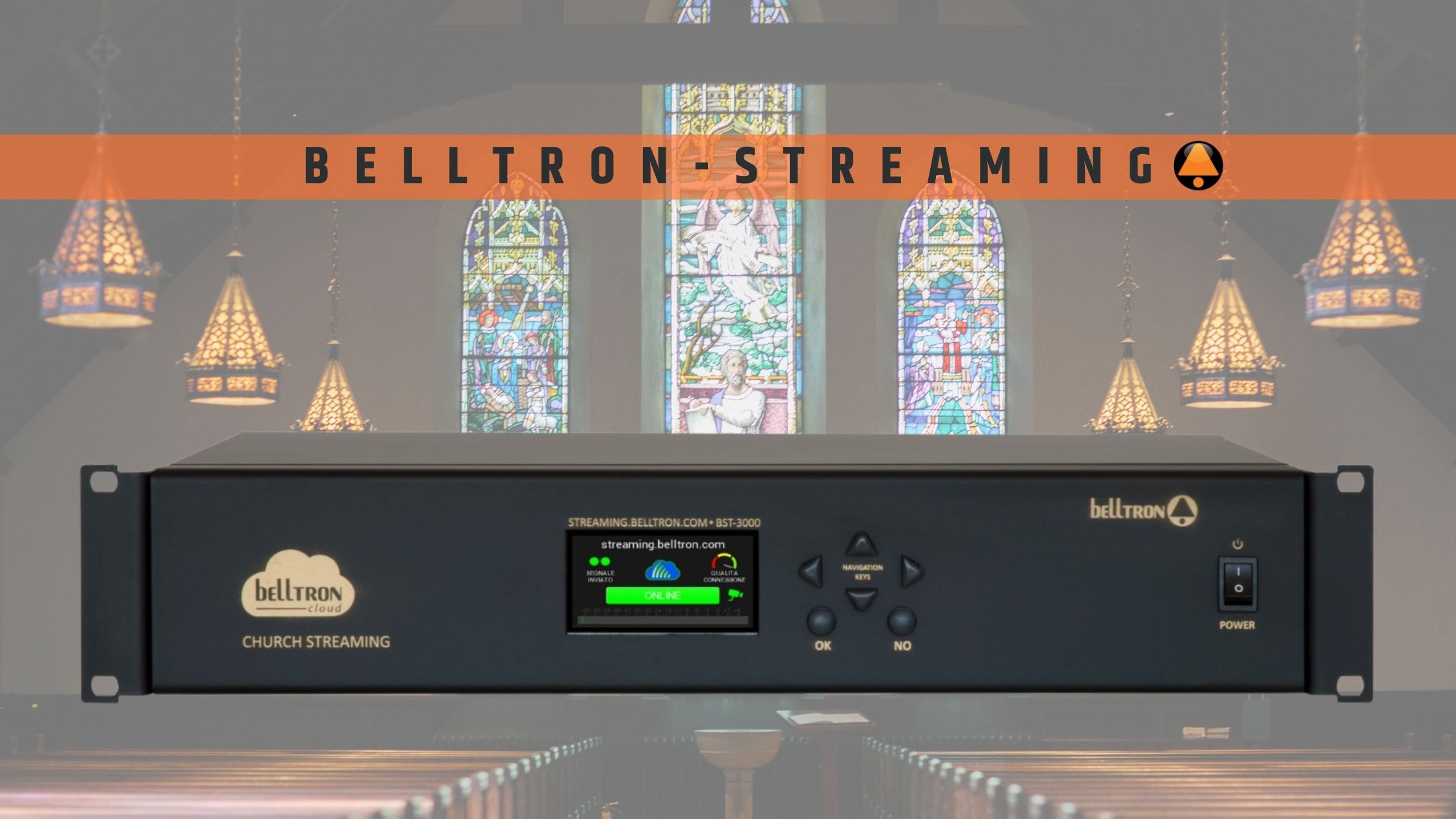 Belltron is ready to offer a service for streaming audio or video files of religious events which can be watched either through live broadcast online or remotely watch the latest recording from your home on any type of device such as a Smartphone, Tablet, PC or TV.
Belltron-Streaming service is ideal for all those who, for various reasons, are unable to attend the Holy Mass.
Using proprietary technology, without the need of social networks such as Facebook and YouTube, it is possible to watch and listen to the Holy Mass of any parish through a first rate audio and video quality.
Unlike social networks which require various signing up procedures, to start recording and for viewing live broadcasts all you need to do is simply press a button with the Belltron streaming service. Another advantage offered by a proprietary technology system is that there are no interferences from advertisements during transmission time.  Furthermore, you can download and save the events of your choice with no limits in the memory slot of the device allowing you to access them and watch them whenever required.
There are no limits to follow the mass of your choice (either live or recorded) as well as any other function. A parishioner might like to enjoy a Mass in the original language showing in Romania or Ireland or in Italy or South America. To do so simply select the parish from those available on the  Belltron-Streaming App.
The parish priest can customize his parish name and upload a photo of his choice along with the timetable of the functions or events. Each parishioner will automatically receive a notification of the starting time of the event in streaming.
Belltron-Streaming service is totally free once the product has been purchased. There are no subscription costs and no limits as to the number of users connected to the same parish at the same time. No particular skills are required to use this service. Once the church's microphone system is turned on, registration will start.  The parishioners have to simply download the App in the iOS and Android markets or connect to Belltron's website.
Belltron-Streaming system includes a suitable optical zoom camera.