AUDIO SYSTEM AND DIGITAL CARILLON INSTALLED IN THE CITY OF COSTANZA, ROMANIA
Date: September 30, 2022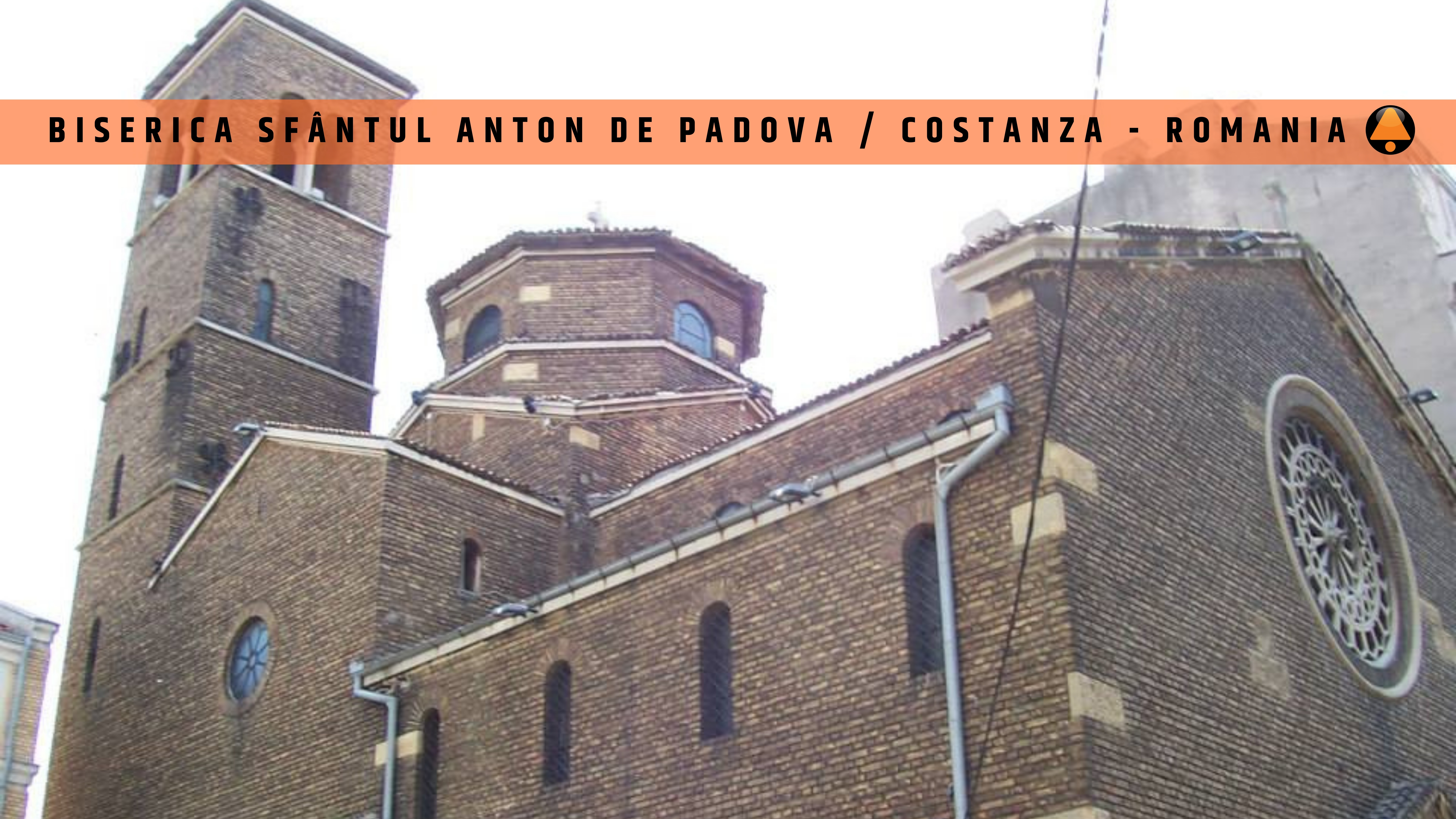 The Basilica of "Sant'Antonio da Padova" (Biserica Sfântul Anton de Padova) is a historical and architectural monument in the city of Constanza. It was built in 1938 in the Neo-Romanesque, a typical style of Northern Italy. The church consists of three naves and a crossing with a surmounted dome. Due to this architectural structure, the acoustics were believed slightly difficult to attain. However, our authorized dealer Mr. Mihai Buculei was able to succeed by installing a Belltron audio system consisting of: Belltron microphones and a mixer, an amplifier and a digital signal processing system with the latest generation of DSP, model type BPA-219.
The BPA-219 system has 6 microphone inputs + 1 auxiliary and 3 memory presets. Each input allows you to adjust the noise gate, gain, low, medium and high signal levels. These features are specially designed for installations within particular structures.
The amplifiers manufactured by Belltron allow a pure sound very similar to the original audio sound without creating any distortions and to maintain the speaker's tone of voice or that of a song.
Furthermore, the parish priest, Monsignor Ieronim Iacob, wanted to offer the faithful who are unable to attend church functions the opportunity to listen to all the parish liturgies either live or at a later time, directly from home. Therefore, a Belltron-Streaming BST-4000 system was installed which has its own ISAC system (Internet Speach Audio Codec) that allows the faithful to watch and listen to the celebrations of their parish via Smartphone, Tablet or PC simply by downloading the free dedicated APP and without any subscription fee.
As for the bell system, previously the Basilica did not have the structural possibility of housing real cast bells even though it has a bell tower. Consequently it was decided to install one of the most high featured Belltron Digital Carillons, the DMC-870A. This system allows you to reproduce the tones and sounds of real cast bells in high fidelity. The wide range of recorded and preset melodies in the DMC-870 meet the needs of the parish priest perfectly, especially since it is possible to easily customize the Digital carillon with local traditional melodies by recording them directly through the Digital carillon.